Waterfront Living in Scottsdale - See the Homes
When people think of Scottsdale, or even the greater Phoenix area, waterfront living does not typically come to mind.
Desert living, great pools, golf and hiking are usually some of the first things that come to mind.... However, there are a few waterfront communities in Scottsdale that combine the best of both worlds- the desert and the water.
Some of these homes overlook a water feature on a golf course, some a community lake or there are even some with larger lakes where residents have their own boats and docks.
Here are a few waterfront homes that are currently for sale in Scottsdale:
---
This first home in Scottsdale Ranch comes with a boat included in the sale.
---
Enjoy the water views in this Mc Cormick Ranch home that is zoned for a dock and a boat.
---
This Gainey Ranch home has both water and golf views.
---
And, if you want to see the most current inventory of homes on the water in Scottsdale, simply click on the image below.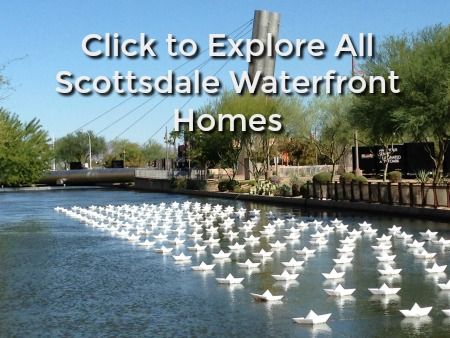 There are also several condo communities on the water in and around Scottsdale. Simply contact us for the most current list.
Disclaimer: Information deemed reliable, but not guaranteed.