Things to Do in Scottsdale - June 2018
- June 2018 Scottsdale Events -
Even though things are heating up and the 'high season' is now behind us, there are still many things to do and see in and around Scottsdale this month.
And here are a few other ideas in and around the Valley: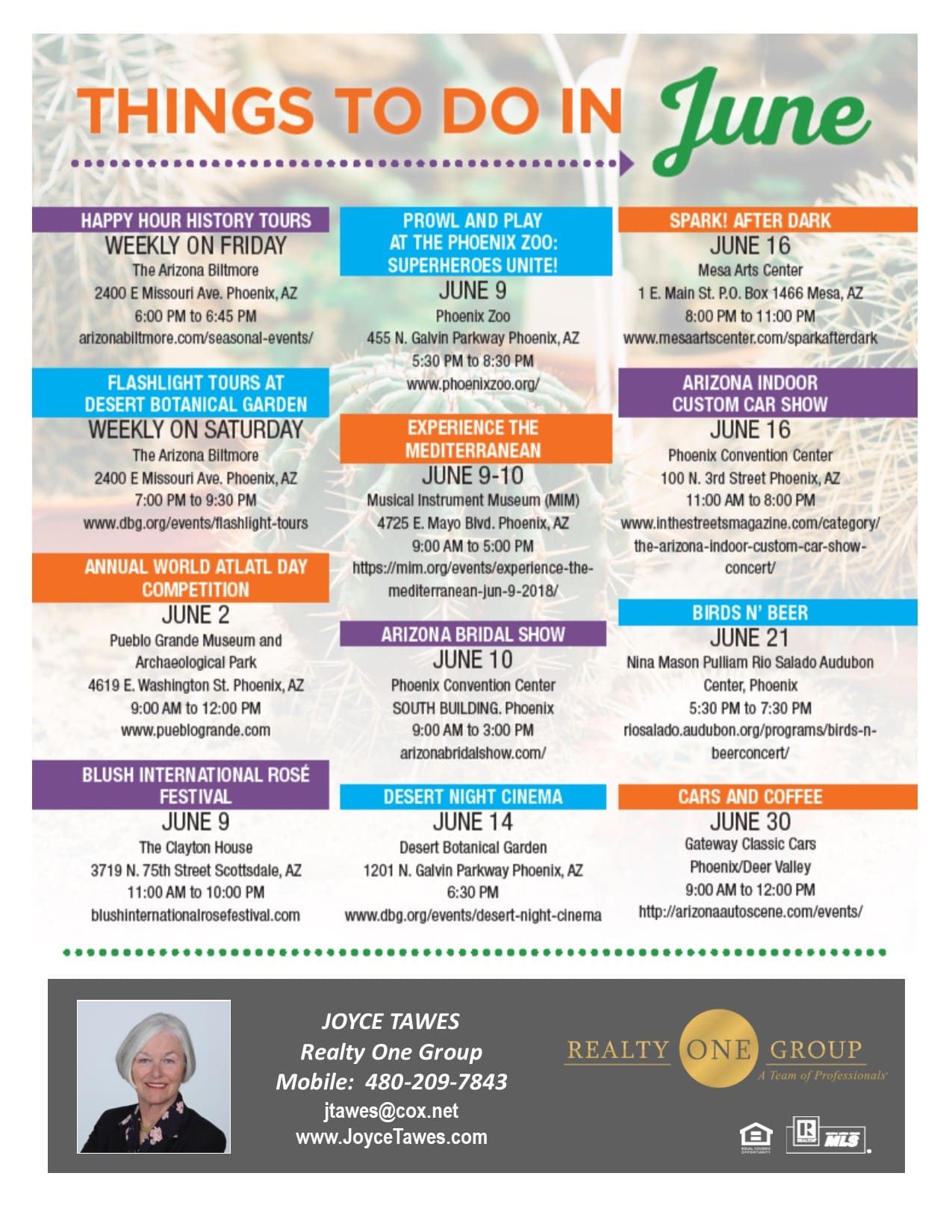 As always, this is just a partial list of some fun things going on around town. Feel free to add any others in the comments section.