Things to Do Around Phoenix and Scottsdale in November
Now that temperatures are down, the number of events going on in and around Scottsdale has gone up.
Here is a collection of upcoming events in the area. Enjoy!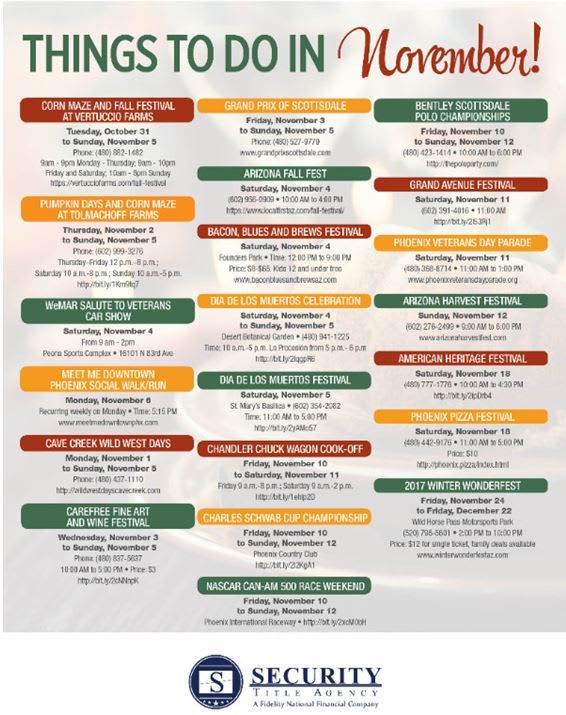 P.S. If you are having a hard time reading the details, click on the image or here for a link to the pdf.